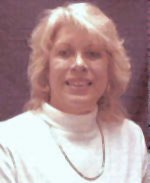 K'am Treshelle


"The Trek" was first published in HOBBIE$, ETC.* in the November 1996 issue. The poet, K'am Treshelle is better known among her family members, including her sister (Mary E. Adair) as Jacquie MacGibbon.
Her hobbies include the participation in NERO, the New England Role Playing Organization, a fantasy world with wizards, mages, gremlins, orcs, elves, gypsys, elementals, naturals, and various members of royalty from dreamland kingdoms, and fantasy races that include cat people, bird people, reptilian people, and any animal people imaginable.
*HOBBIE$, Etc. one of the original newspapers of the AMEA Publications family with subscriptions mailed to seven countries and 42 states of the United States of America.