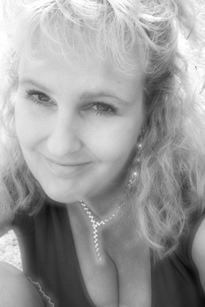 Jacquelein Veldhuis




Description by friend JulieD, "written by a sweet lady in Holland."
Author says,
"My name is Jacquelien. I am a 36 years young woman living in the beautiful Northside of Holland. I have a loving nature and I am curious about all the living creatures on our planet called Earth. I love life itself... I don't think it's always easy but everyday I smile in the mirror to the person that I Am. I am a spiritual thinking/feeling human and that is what I write about in combination with my own emotions about my life as being human. When I write it is, in the first place for myself, because at the moment that I write I need to oversee my own emotion again. It is me talking to myself, healing myself or teaching myself.
I discovered when I showed my poems to other people that they immediately loved it; recognized themselves in the words, and sometimes even find comfort in it. So that is why I share it with others. Each poem which you may read from me, is me giving you all that I am, and is a personal handshake from me.
The photograph is my own. I just love making pictures and putting them together with the poetry that I write. If you have questions you may write to jacquelien_veldhuis@hotmail.com
Jacquelien"