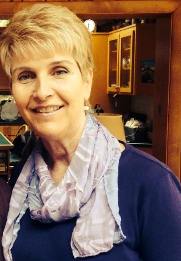 Meg Wolff


Bio pic by Sheryl Wolff
A Life in Balance: Delicious, Plant-Based Recipes for Optimal Health
is my cookbook, published last fall by Down East Books. It's packed with healthy, plant-based recipes that are easy and delicious. I've also included some tips for getting and staying healthy.
Plant-based diet expert T. Colin Campbell, Ph.D., wrote the foreword, and Olympic gold runner Joan Benoit Samuelson - a fellow Mainer - wrote the preface. The book's many contributors include Veganist Kathy Freston, NBA champ John Salley and "Engine 1 Diet" author Rip Esselstyn.
Becoming Whole: The Story of My Complete Recovery from Breast Cancer
is the book I wish had existed when I was going through bone and then breast cancer. T. Colin Campbell, Ph.D. (see above) also wrote the foreword to this book. I hope my story inspires you on your own journey to excellent health. Becoming Whole also includes a directory of recommended readings, helpful professionals and other great resources; a month's worth of Healing Menu Plans, a photo album, and many of my favorite healthy healing recipes.