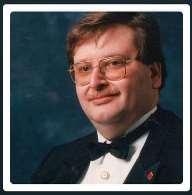 Roger Frank




Being a Spiritualist Minister, Medium, Empath, and Reiki Master, I work with people from all walks of life. Everyone has their burdens to bear. I have spent my entire life trying to help others, and be the best person I can be.
My life while it is pretty good these days, many trials and tribulations have gotten me to who I am today. Being overweight, tall, and outspoken I have seen the bias and bigotry of many people. Since I can remember, I was picked on; in the job market as well. The things that helped me through were music, poetry (sometimes dark), limited but good friends, and family.
Even now having accomplished a lot in my life, the one thing that I can't always control is depression. Seeing people like Anthony Bourdain, Robin Williams and such who were so successful, yet so tormented makes me know I am not alone. I have been so fortunate to have a small group of strong women who have loved me, flaws and all. Especially Wasp, my wife of almost 40 years.
Everything I do is a form of healing. Sometimes for me, most of the time for others. The greatest form I do for myself is music and occasional writing.