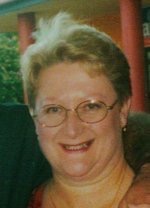 Julie Anne Carey




I was born in Cairns Queensland Australia 3 February 1954. We lived in a few places before settling in Brisbane, where my parents were from. In 1980 I married a man from Melbourne Victoria & moved here in 1981 & have been here ever since, nearly 42 years now. I completed 12 years of school.
As a mature age student I studied Home & Community Care, then then the Advanced Certificate in Nursing. I later studied 18 months of Chinese Herbal Medicine, including the elective subject Mandarin. Sadly due to depression & lack of funds I had to leave the course.
I had various jobs till age 59, when I had to retire due to ill health. My first job was as a clerical person in a state government job at the Queensland Police Department. From there I went to the Commonwealth Government & worked in Social Services, which today is known as Centrelink. From there I went to PMG Engineering, which became Telecom & is now known as Telstra.
I joined Australia Post in 1984 & took the golden handshake package 10 years later. Then I studied nursing as a midlife change of career path. I worked for a chain of medical centres & a pathology company for 5 years, then joined the Blood Service, now called Life Blood. I really enjoyed working with blood & prided myself in being a good venesector, a taker of blood.
My next goal is to be a spiritualist medium. I have done spiritual development with a few teachers over the years, but odd working hours have prevented me from going to a spiritualist church on a regular basis, and attending classes. Now it is my time to fulfill my dearest wish to become a medium.