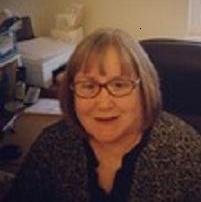 Peg Jones


From the time I was a young child, I was in awe of the angels. I use to love hearing about my guardian angel and how she was my special angel. Life got in the way after the age of 8 and I really didn't hear much about the angels. I never spoke of them really, until the age of 38 where I had gone to a seminar about angels and learned how they are still among us, guiding us through our lives each day. I had a hard time believing this until 10 years later(2003), when I started to become interested in the angels again.. I had heard about Doreen Virtue and read all of her books about the angels and had an angel card reading a few times at an online chat site. I loved the messages the angels had for me during those readings and I wanted to get to know the angels personally.
In December of 2003, I bought two sets of angel oracle cards by Doreen Virtue. I asked knowledgeable readers to show me how to read the cards.. I would do angel card readings occasionally or when someone asked me to give them an angel card reading. During the years of 2003 and 2004 I had become interested in learning about healing energy and wanted to take Reiki 1 and also Reiki 2. In January of 2005, I took Reiki 1 and May of 2005 I took Reiki 2. I used my Reiki mainly in sending it distantly through people I had met on the internet and to my friends and family who were in need.
In 2007, I was giving angel card readings more often at several chat sites. I was learning so much from the angels, learning to trust the messages that I was hearing as I was giving these readings. I felt that I was hearing their messages with a lot of clarity. In feeling this clarity I found that I was doing automatic writing and also writing poetry about the angels.
In January 2008, I had a vision that I would have my own website and offer what I was giving to other sites. My vision became a reality. I launched my site February of 2008 and enrolled in an Angel Card Reading Certification class through Nina Roe at AngelsTeach.com. The course was wonderful and learned a lot about the whispers of the angels and their wonderful messages they give to us through our senses and through their cards.
November of 2008 I enrolled in an Angelic Life Coach® Class through Nina Roe and will be finishing by November of 2009. I have also been doing a radio show on BlogTalk Radio, each week day, Monday - Friday at 2:30pm Eastern, called Angelical Whispers. When I first worked on BTR, it was co hosting Spirit Whispers with Jess Steinman.
My goal in my working with the angels is to be a voice in telling others that their angels are with them and to know that they will work with you when you ask them for help.
The book is now published and it's on Create Space; link for createspace page... https://www.createspace.com/4081788
My book "Living In The Heart Place With Your Angels: Daily Angelical Whispers Throughout the Year" is also here: https://www.amazon.com/author/pegjones
It will be available on Kindle too. Reviews are welcome for Amazon. Thank you all who were so supportive of this endeavor....The angels are truly amazing.
website: www.pegsangelicalwhispers.com
| | |
| --- | --- |
| LIVING in THE HEART PLACE with YOUR ANGELS | |