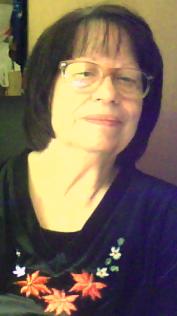 Mary E. Adair


First born of John Edward (Jack) Carroll and Lena May (Joslin) Carroll, May 8th in 1935. Not only is this approaching venerable seniority, but it is indicative of a great number of experiences over those decades since then until now.
Four generations with Great Grandmother Bullard, Grandmother Joslin, Mother Lena May Carroll,
and Baby Mary Elizabeth.
The love of words began early, and the saving of those I uttered was begun by my mother who collected and shared those syllables with what probably became nauseating frequency to those who were showered with them. However, she convinced my three sisters and me to keep track of our thoughts and faithfully bought us diaries as we grew up, dutifully recorded within by each of us. Rhymes made it more fun, and all of us indulged in "versifyin'" our daily doings. Epic poetry it was not; detailed, it was.
Nonetheless, growing fascinated with words, reading became a great pastime, which included Library books, reference books, even text books when school started--it was usual to read the issued books cover to cover when they were brought home. This also developed an eye for typo's, and the surprising number of them in professionally published literature, making editing come natural.
All types of writing have been done through my work experience - technical, advertising, public relations, news reporting, data records, and the more relaxed creative stories and poetry. Actually fell in love with A G Adair, my second husband, through reading his newspaper columns before ever meeting him personally. Admired his perfect grammar, people skills, studied colloquialisms used effectively, and honest appreciation of the world around him.
After being married awhile, we dabbled in forming newsletters for the various clubs we attended, from Garden to Square Dancing, and helped promote their activities and recognize their expertise whatever it was. This led to the magazine in newspaper format "Hobbie$, Etc" produced and printed by him, presenting people's interests which developed into their hobbies. Some of the tales were verbal and my secretarial skills came in handy getting them down verbatim for publishing. This little 'paper' went to 42 of the contiguous states and to Hawaii and Alaska plus seven other countries by mail subscriptions.
After he passed away in October 1996, it became increasingly difficult on one salary (with rising publication, supplies, equipment upkeep and replacement, plus increasing postage - particularly overseas mail) to continue status quo. Mike Craner whose poetry we had published stepped up to suggest putting it online as he was learning to do websites, so long story short, we are still here, but expanding our scope of presentation with not only the ezine, Pencil Stubs Online at dot com, but with the blog version at dot net, and the first eBook publication with the "Pencil Stubs August 2013" as a Nook Book.
Continuing to write - my column, short stories, articles, poetry - is both a pleasure and a stabilizing force in my life. Writing, however, appears on the whole to be a dying art, therefore encouraging both beginning and established authors to share their writing so it can be appreciated by a wider audience is the foundation of Pencil Stubs Online.